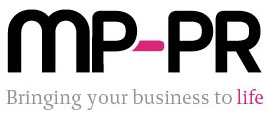 MP-PR is a specialist PR consultancy with a firm focus on franchisee recruitment. It provides tailored publicity campaigns and lovingly crafted lead-management solutions that get results for franchisors. Through powerful press releases and carefully constructed case studies and interviews, MP-PR has secured valuable exposure for its clients in the franchising media – and beyond. It's consultants have helped a number of leading bfa members to recruit more franchisees and regularly contribute advisory articles to the franchising press.
"MP-PR helped tremendously when we launched our franchise in instantly giving us quality leads. We have been delighted with our latest campaign and we have sold 2 franchises as a direct result" - Mike Yeats, Racing Challenge

What is PR?
From Jordan to Jagger and Gordon to Gazza, they all have a good publicist behind them and, whether you like it or not, you can't help but notice them. Whilst gossip column inches might not be the target for most franchisors, the routes to generating publicity are the same. A well-constructed PR campaign will ensure your company is seen in the right places and remembered for the right reasons.
 
What makes a good PR campaign?

The perfect angle for a story can be difficult to find, and this is where a professional PR firm should be brought in to help. Experts in the field of publicity will generate awareness of your brand using their combined skills of journalism and media relations. From writing a catchy and accessible press release to utilising social media and online marketing, they will raise your company's profile and help bring the prospects in.

Getting your name into the media is the best way to ensure potential franchisees are able to find you. Good PR should generate a buzz around your brand and put you in front of potential franchisees. Prospects are unlikely to buy into your franchise without first understanding the brains behind the business – and the best candidates are certain to do their homework before getting in touch. This is the main reason any features and press pieces they come across should be accurate, well written and engaging.
Where should publicity be generated and why?

A targeted campaign in the right publications and media outlets is crucial to reaching the correct audience. As experienced professionals in PR, journalism and franchise recruitment, MP-PR understands where best to distribute your news. Through editorial integrity, creative campaigns and impeccable service, MP-PR will significantly increase your lead-flow.
But not only that, MP-PR will then communicate with those leads in the most appropriate and professional manner to turn your prospects into purchasers. It's the full package for any franchisor that wants to recruit more franchisees. So, if you'd like to generate fresh leads through increased brand awareness and wider exposure, and then regularly communicate with those leads - even while you rest and play - talk to MP-PR today.