TaxAssist Accountants Franchise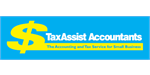 TaxAssist Accountants - Accountancy Franchise
Australia is a nation of small businesses and a TaxAssist Accountants franchisee is perfectly placed to service this growing market.
Finance requirements

Franchise Fee: $100,000 plus GST

Available areas

WA, NT & SA
Profile
Join an award-winning accountancy franchise
More than 200 franchisees have successfully made the move into self-employment, so ask yourself:
Do you have the ambition to run your own business?
Are you looking to escape corporate life?
Are you looking to build an asset that could secure your future?
Are you ready for a NEW challenge?
At TaxAssist Accountants, we can provide you with the opportunity to do all the above.
Who are TaxAssist Accountants?
Launched in the UK in 1995 and now operating in Australia, Ireland and the UK TaxAssist Accountants has developed a network of over 225 franchised areas operating from over 280 shops and offices collectively servicing more than 76,000 clients with annual billing of over $90 million.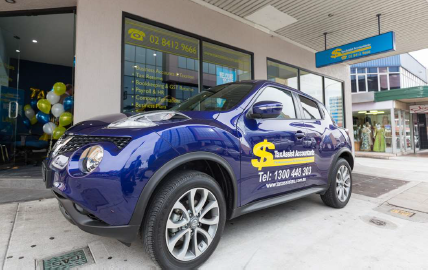 Our franchisees core business is accounting, tax and business advisory services for small business and self-employed individuals. Our clients are seeking to benefit from a network of technical expertise and the latest integrated technology that is normally only available through the larger accounting firms.
Operating from accessible shopfronts, our franchisees provide professional services on a fixed fee basis to small businesses from visible and welcoming locations, a service which is in high demand.
The Opportunity
TaxAssist Accountants is marketing the opportunity to acquire the Master Franchise rights covering the Australian states of Western Australia, South Australia and the Northern Territory along with an established subsidiary franchise operating from store front premises in Mount Hawthorn, Perth.
The role of the Master Franchisee is to recruit, train and support a network of franchisees within their assigned development area. TaxAssist has been franchising in the UK since 1995 and has developed a UK wide network of 214 franchised areas collectively servicing over 73,000 small business clients with annual billing of $87.3 million.
In Australia we have further Master Franchise operations covering QLD, NSW, ACT and VIC covering 11 franchised areas with 3,900 clients. Further international operations cover the Republic of Ireland with expansion planned into Canada and the US.
The business is offered as a going concern within the global TaxAssist Accountants network. Although offered as one sale, there are two opportunities on offer here:
The first is to take over the Master Franchise rights for the assigned Development Area and work with the Franchisor to develop a network of franchisees.
The second opportunity is to take over the subsidiary practice, within a single unit franchise territory, as a going concern building on what the vendors have already established.
The subsidiary is operating from a highly visible location in the Mount Hawthorn suburb of Perth, which has been refurbished to an extremely high standing. The vendor has also commenced marketing the TaxAssist Accountants franchise opportunity across the development area which has provided a database of prospective franchisees and continues to grow through the current activities with a regular flow of new enquiries. Full training on lead handling and handover of the prospect database will be provided.
There are 30 available territories to award across the Development Area, giving the buyer the potential to recruit up to 30 franchisees with multiple income streams.
The subsidiary practice was established in June 2018 and operates from flagship shop front premises in a highly visible location in Mount Hawthorn, Perth, WA. Significant investment was made in the refit process and the premises lend themselves as a location to not only drive business growth within the subsidiary's territory, but also showcase the franchise to prospective franchisees and act as a base of operation for the incoming Master Franchisee.
There is also huge potential for future growth both within the subsidiary practice and through developing a network of franchisees. The vendor has undertaken significant work behind the scenes and the business is prime for the right Master Franchisee to drive franchisee recruitment.w a.
Why the demand in TaxAssist Accountants?
The small business market is huge in Australia – Australia is a nation of small businesses and a TaxAssist Accountants franchisee is perfectly placed to service this growing market. According to the Australian Bureau of Statistics:
There are currently 2.1million small businesses in Australia all of which are potential clients for TaxAssist Accountants
The number of Small Businesses in Australia increased by 2.4% over 2015-2016
The small business sector represents 97% of all private enterprises within Australia
Small businesses employ 4.7million people in Australia with increasing obligations on employers to comply with tax legislation.
The IBIS World 2017 Accounting Services in Australia report highlighted with the growth in both legislation and the numbers of small businesses, demand for professional accounting and taxation advisory services are going to increase.
To complement the compliance services offered within the TaxAssist Accountants practices, our franchisees are Trusted Advisors to their clients adding value to what they offer through the provision of advisory services to help their client grow.
"Throughout my career I have dealt with a number of small businesses so understand the issues that confront business owners. My focus is to improve the growth of my clients' revenue and business values and as their growth happens, I will reap the benefits in my own business."
Avendra Narayan – TaxAssist Accountants Liverpool, NSW
Click here for your FREE Franchise Pack
Comprehensive training, support and continuing development
Our six-week intensive training course, delivered by qualified in-house experts, covers all aspects of the TaxAssist Accountants business model and prepares new franchisees for successfully trading.
We will show you how to: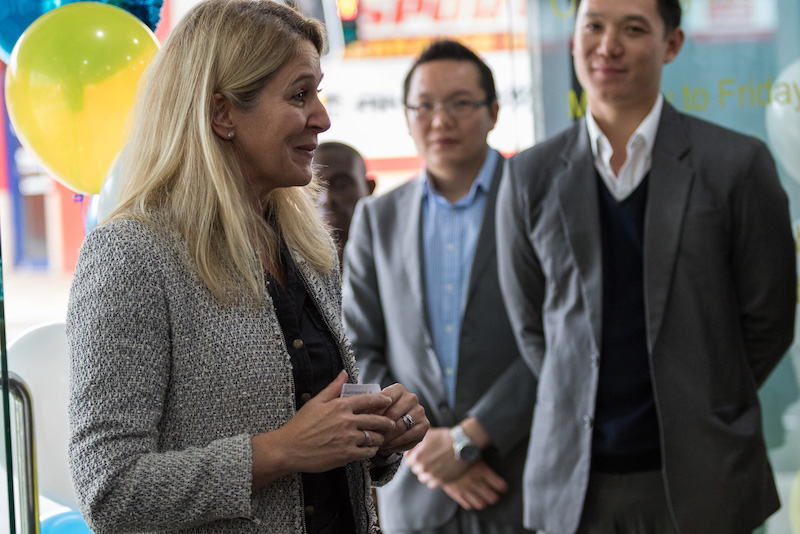 Market yourself, recruit and retain your clients
Add value to your client's business
Ensure compliance work is completed to the required standards
Be the principal of the practice working on the business not in the business
Run an efficient shopfront located business with the support of IT, marketing and eventually staff
In short – how to run and grow a successful, sustainable and profitable network of franchisees
Training delivery is split between an initial period at the franchisors support centre in the UK along with on-site training in the Master Franchisees Development Area.
"One of the major concerns of any new business is where clients will come from. I have been very impressed with the effectiveness of the shop in drawing in business and, combined with my own networking and a high rate of referrals from happy clients, my practice has grown very well. I won't be resting on my laurels though, and I am looking forward to doing seven presentations at local events in 2018 to continue to get the TaxAssist Accountants name more well-known locally."
David Cornes – TaxAssist Accountants Gold Coast, QLD
Attend one of our FREE Discovery Days
Next steps
Do YOU have the ambition to run your own accountancy franchise?
Please contact us today for further information and an initial confidential discussion around this opportunity.
News
13 July 2018

Held at the impressive Alpha Hotel in Canberra on 29th and 30th June, TaxAssist Accountants celebrated its inaugural Annual Conference. Delegates received Tax Agent training  on Friday and attended the conference on Saturday, which involved leading TaxAssist Support Centre personnel delivering key...
06 March 2018

TaxAssist Accountants' newest Master Franchisees in Western Australia, South Australia and the Northern Territory, Tricia Kingston and Steve Herlihy, are set to receive additional training and support ahead of their launch in Perth. David Paulson, Senior Manager, Global Franchise Recruitment, and ...