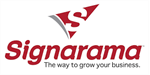 Signarama - World's Largest Sign Franchise
Signarama is the largest sign franchisor in the world. Business owners in the sign industry experience more than 70% of repeat business.
 Watch Video
Finance requirements

Total Investment: $215,000 plus GST

Available areas

Limited territories available throughout Australia!
Profile
No one else can help you build your business, like the experts at your local Signarama store
Our local Signarama stores serve brand building and visibility experts in their local business communities. They don't just sell signs... just about anyone can do that! Our stores deliver multiple products and services as part of solutions for businesses to increase customers and build brand awareness. Each of our stores is individually owned and operated by highly trained experts who serve their local community.
Although signs can be found everywhere, we operate on a new concept that's unique to our stores. We combine signs with a full portfolio of branding options that result in a customised advertising solution for your clients' businesses. A Signarama franchise is a solid business model that works to give back to businesses in the local community.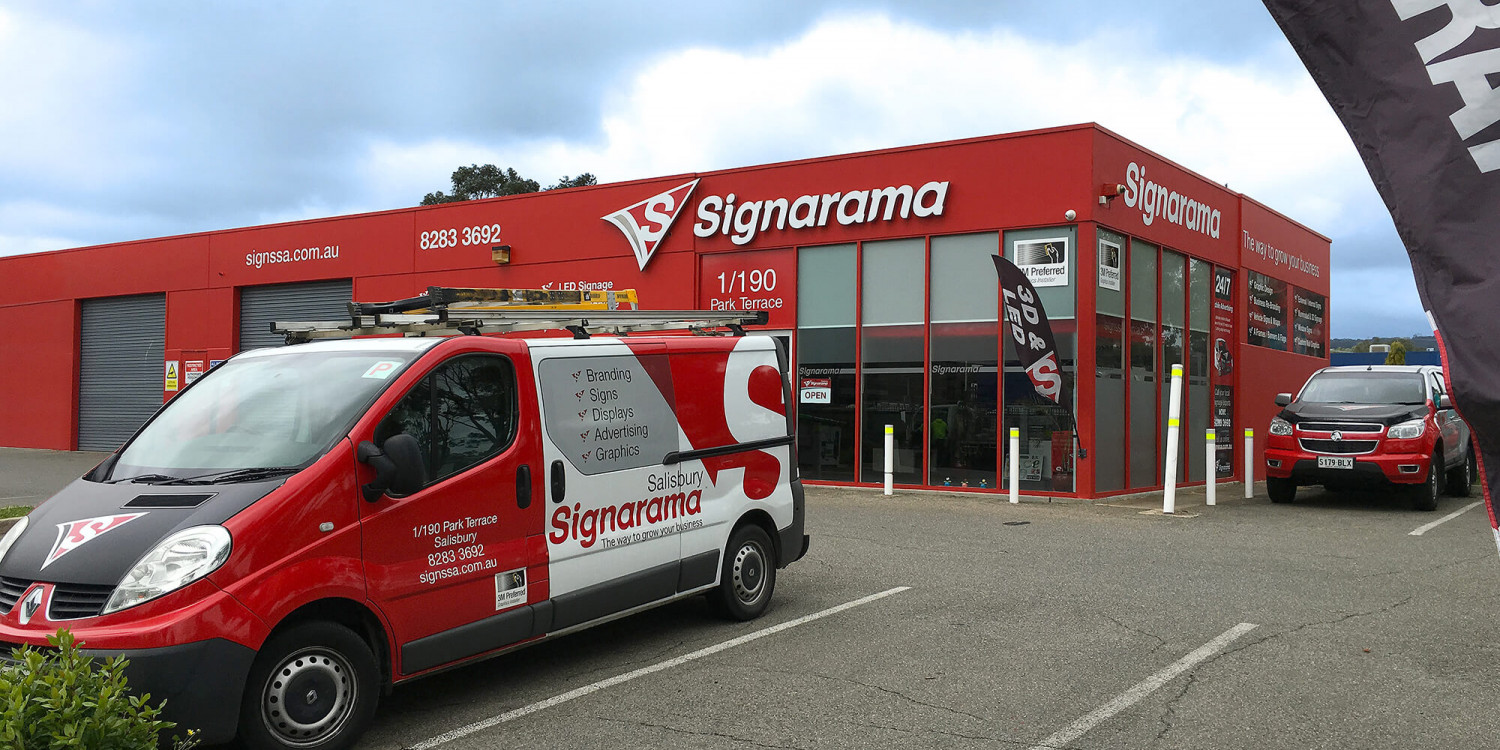 Proven Model. Repeat Business.
Signarama is ready for YOU.
Over 30 years of growth & support in sign franchising
Proven track record of success with nearly 900 stores globally
Entrepreneur Franchise 500 Ranked #71
No sign experience required for franchisees
B2B - Strong customer base in any economic condition
Most established brand in the industry
Ready-to-Own Opportunities
Ranked by Entrepreneur Magazine, Franchise Times and Australia Financial Review's "Smart Investor" Magazine as a top franchise to own, Signarama has new & ready-to-own opportunities available now for qualifying candidates! Use this website as a resource to learn about your opportunity to grow and flourish with a Signarama franchise. For any questions and to begin your application process, please don't hesitate to contact us.
Turn key Investment: Investment Profile
In addition to strong character traits such as leadership, dedication, and business savvy, potential Signarama franchisees will also need to fit the bill financially.
While a franchise is a fantastic investment opportunity that can reap high amounts in return, franchisees will need the funding sufficient to get their business up, running, and geared for success. Take a look at the costs that you can expect to invest in order to obtain your own Signarama franchise store.
Sign Franchise Investment
After the franchise fee and with capital and net worth aside, Signarama franchise owners should expect to invest a total of roughly $215,000 plus GST. The investment costs will include everything you need to get your franchise up and running, including supplies and machinery, premises rent, insurance, and other expenses.
Training & Support
Franchising is all about support.
It's critical for new franchisees to enter into a brand that has proven systems and processes, as well as comprehensive training and ongoing support to make sure that franchisees hit the ground running and stay running at full speed. Signarama is proud to offer a turnkey package to get you launched smoothly and continue throughout the life of your business.
Initial Training
We believe that initial training is one of the key factors that determine how well a franchisee will perform once they're on their own. That's why Signarama offers a comprehensive five-week training process to ensure that all of our new franchisees are well-educated on the systems and processes that go into running a successful store.
Our five-week training has a specialized structure:
The initial two weeks of training in the Center for Entrepreneurial Excellence at Signarama's global headquarters in West Palm Beach, Florida.
Up to one week of on-the-job training in the store of an established Signarama franchisee.
Two weeks of technical marketing training at your new store, during which time a local operations advisor will ensure you're off to a solid start.
Start-Up Support
After initial training is complete, it's time to get your store up and running. We'll work with you through virtually every aspect of your store's setup, from selecting a location to building out the store design to ensuring that you have all the computers and software needed to run the business. We'll even set up your store's website and social media sites.
Site selection assistance based on demographic studies
Assistance with negotiating your lease
Help with design, layout, and store setup
Assistance in staffing your store and training employees
Marketing/advertising funds and public relations assistance
Ongoing Support
The business landscape is constantly changing. We firmly believe that ongoing support from the franchise is necessary to stay competitive and educated in the industry. We offer ongoing training sessions and regional meetings, franchise owner conventions, and Signarama-specific ongoing online educational opportunities to ensure that our franchisees always have access to a wealth of new information.
In addition, franchisees will have access to the following support:
Regional support staff across Australia
A highly-effective mentor program
Special achievement recognition
Discounts through mass purchasing power
Strategic alliances with vendors and suppliers
To request more information, please complete the short form below.
Videos
07 February 2017

Join the World's Leading Sign Franchise