P3 - Pizza Pasta Please Franchise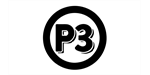 P3 - Pizza Pasta Please - Fast Food Franchise
P3 are leading the way. Their new pizza and pasta restaurants are revolutionising how diners view 'fast food'.
Available areas

Opportunities Available throughout Australia
Profile
Are you interested in reinventing casual dining?
P3 are leading the way in the pizza and pasta industry. Their new pizza and pasta restaurants are revolutionising how diners view 'fast food'. While P3 whip up pizza and pasta faster than the naked eye can see, their food is also fresh and super delicious.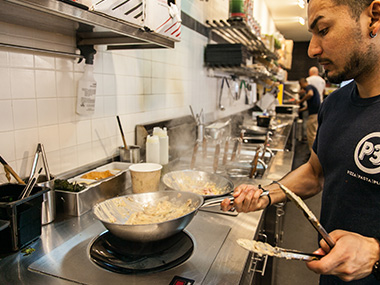 The core of P3 sits with their Italian heritage and a desire to make a difference in the hospitality space. They want to be able to serve up great tasting food, that is fresh, fast and doesn't break the bank. While each restaurant has a freezer, the only thing you'll find in there is creamy gelato! That's right, fresh really does mean fresh! Customers are greeted like family and made to feel welcome in restaurants that are buzzing and full of your favourite recipes.
P3 is expanding their current footprint in New South Wales and inviting individuals, families or couples into their franchise family. They are looking for people who share their ideals about food and hospitality.
If you're motivated by the concept of running a P3 franchise of your own, get in touch to find out more.
P3 Values
At P3 it doesn't matter if you're a seasoned chef or a beginner in the kitchen. What is important is your ability to make people feel at home. If you can create a welcoming atmosphere for your customers and build a great team of employees, P3 can teach you the art of quick, fresh and delicious pizza and pasta.
Fresh Food
Family
Traditional with a twist
Lifestyle balance
P3 Benefits
The hospitality industry is made for people who love to entertain. Food will be close to your heart, as will the desire to work in a fast paced and rewarding industry. To join P3 you'll need to be passionate about people and creating an exciting dining experience for customers.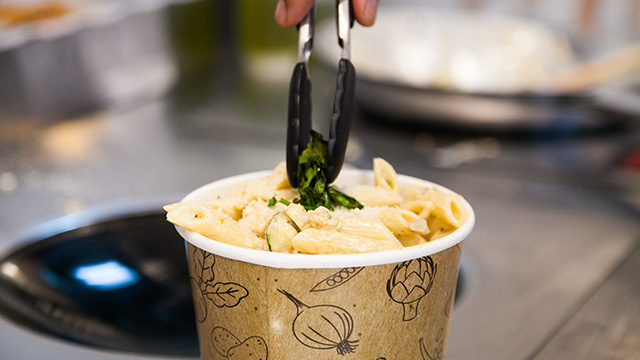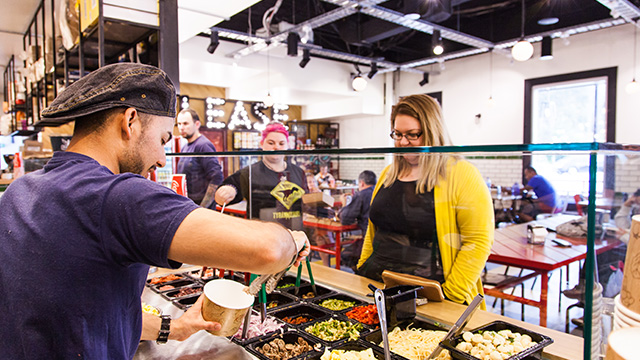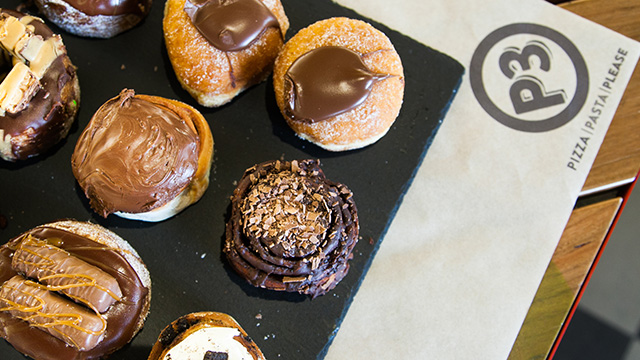 Recipes and Menu:
As a Franchisee you'll be provided with the full P3 Menu with recipes, ingredients and supplier agreements. You won't need any experience in the hospitality industry to provide your customers with fresh and delicious pizza, pasta and sides. You'll be proud to open the doors to your restaurant each day and serve up the best Italian around.
A Great Concept
With quick, tasty food, amazing prices and a trendy restaurant fit out - P3 is a 'quick service casual' restaurant set to make the most of growing trends in the hospitality industry. Add to that an ability to fully customise meals to taste, ingredient preferences and allergies. We think that P3 is a real winner.
Culture, Brand and Marketing
A P3 restaurant buzzing with an electric energy. The culture is welcoming and customers are loyal to this exciting new restaurant concept. As a franchisee you will be joining a brand that has real brand presence, an effective marketing strategy and culture.
Apply today
We're a family at P3. If you open your own P3 franchise, you'll be one of us and we can work together to see the business grow.