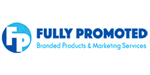 Fully Promoted - Promotional Marketing Franchise
As the world's largest Promotional Marketing Franchise Fully Promoted is able to help businesses globally with their promotional products.
Finance requirements

Total Investment: $175,000 - $200,000

Available areas

Areas available in Australia
Profile
Why Choose Fully Promoted?
As the world's largest Promotional marketing Consultant franchise, Fully Promoted is able to help businesses all over the globe with their promotional products. We maintain more than 300 resource centers throughout the United States, Canada and Australia.
We have solutions to specifically meet our clients' needs. Each of our stores is individually owned and operated by highly trained experts who know the local community and how to promote brand messaging in that city or town.
Our Story
Fully Promoted opened its first store in West Palm Beach in 2000.
What started as a small family-owned business quickly transformed into the world's largest embroidery franchise, boasting retail stores around the world. As a business to business (B2B) brand, our well-structured and proven model has been built to maintain a strong customer base in virtually any economic condition.
Currently, there are more than 300+ Fully Promoted stores in more than 11 countries worldwide. While the company headquarters remains stationed at its original base in West Palm Beach, Florida, it has a strong presence all over the world. Fully Promoted maintains hubs in major areas around the globe, including Canada, Australia, Europe, and Africa.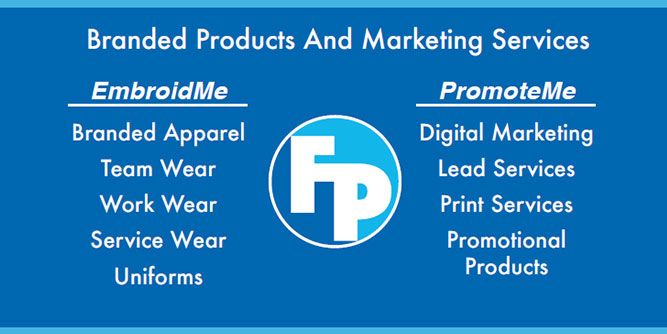 Our Future
The future of EmbroidMe is now. In January 2017, we announced the next evolution of our brand. Over the years, customers have asked our stores to provide more products and services to help their businesses grow and to gain more customers—from custom apparel and promotional products to printing services and digital marketing. Following the lead of our successful business owners and their customers, we changed our name to Fully Promoted, Branded Products & Marketing Services.
Fully Promoted is now a one-stop destination for small and medium size businesses. Our stores provide not only the products and services, but the solutions and ideas to help our customers gain more customers of their own. The questions our owners and their employees ask every day is, "Are you Fully Promoted?"
Industry Honors
Fully Promoted has consistently ranked as one of Entrepreneur Magazine's Top Franchises to Own, thanks in no small part to our proven track record of success. In fact, Fully Promoted was ranked #1 in its category in 2015's Entrepreneur 500.
Business-to-Business Model
Fully Promoted can attribute much of its success to the solid business model on which it operates. The company provides complete branding solutions for any type of business, including custom embroidery, promotional products, garment printing and bulk orders that are designed to meet all of your needs.
The promotional products industry was once broken down into large commercial operators and home-based operators. Fully Promoted has dominated the industry by finding itself in the middle of the two extremes as it offers a full-service branding solution.
A Growing Brand
Ever since we opened our doors in 2000, Fully Promoted has been rapidly expanding within the embroidery and promotional products industry. We've since opened almost 300 stores. It's estimated that the promotional products industry will soon reach $50 billion.
With its niche offerings, the promotional products industry offers a specific service that's needed by virtually every business. With an Fully Promoted franchise, everyone is a potential customer!
Branding is an important asset for virtually any type of business, including:
Restaurants
Clubs and schools
Medical companies
Sports teams
Professional services
Auto brands
Private online stores
A key element that has driven our brand's success is the private online stores that we offer to our franchisees. Each franchisee has the opportunity to hand-select the items they'd like to offer to their customers, based on resources, equipment and desire to produce.
Once the franchisee decides which products they'd like to offer, we customize that store's website to reflect those decisions. After it's ready to go, customers can shop 100% online without ever having to set foot into a brick-and-mortar store.
Online shopping has seen a huge increase in the past decade. In fact, Forrester projects that the eCommerce industry will reach as much as $300 billion in revenue by the end of the year. By positioning Fully Promoted stores as web-friendly, we're working to expand the business in a way that physical stores simply can't compete.
With a wide array of products that range from mugs and pens to custom apparel and uniforms, Fully Promoted is one franchise that's able to support a strong customer base, regardless of the current economic condition.
Investment
We are a turnkey franchise, meaning all equipment, hardware, software, fixtures and furnishings are included in your store. We conduct extensive research and demographic studies of the area to assist you with your site selection, help you negotiate your lease and then coordinate your store build-out.
Franchise Fee
The franchise fee is a flat cost that is paid at the time that the franchise agreement is signed. Fully Promoted's franchise fee was developed based on several factors including: our brand systems and processes, grant and acquisition costs, broad operational costs, and company revenue streams.
Liquid Capital
Liquid Capital, which is also referred to as fluid capital, is readily-convertible assets. The primary unit of Liquid capital is cash, as well as other economic instruments with short-term value, as opposed to assets like real estate which offer long-term value. When evaluating a franchisee's opportunities, Liquid capital is important for projecting the business's ability to perform steadily before it begins making profit.
Training & Support
We firmly believe that if you have a sound business model and plan, you'll succeed as a franchisee.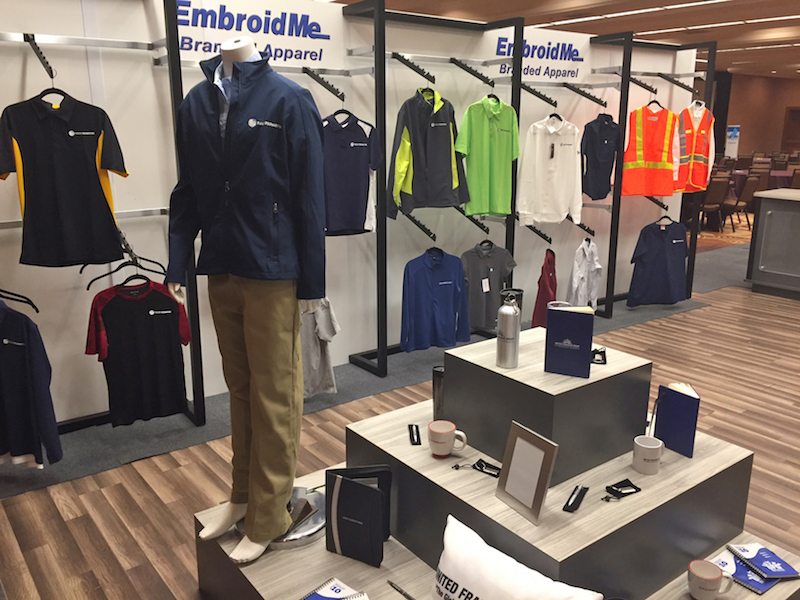 That's why we put utmost importance on supporting our franchisees in every way we can, from providing initial information to ongoing resources after the store is open. Our franchisees own their own business, but will never be alone throughout their franchising journey. See below for an overview of the support opportunities we provide to our franchisees.
Initial Training
The initial training that franchisees receive is a key indicator in how successful they can be. All Fully Promoted franchisees will receive an intensive five-week training process to show them our proven systems and processes, as well as provide guidelines and tips for achieving the highest level of franchising success.
Our five-week training program features specialized phases, including:
A two-week introductory training program at Fully Promoted University, located at our corporate headquarters in West Palm Beach. With travel and lodging expenses covered, franchisees will learn the business in terms of production, advertising, marketing, bookkeeping, scheduling, and more.
After the initial two-week training, franchisees will receive an additional three weeks of training at their store location. Our operations and marketing experts will advise and assist franchisees with setting up their store, as well as how to implement Fully Promoted's proven marketing program.
Start-Up Support
Our experts will help you during all aspects of the startup process, such as selecting your store's location and assisting with the store design. In fact, while you're at your initial training at our corporate headquarters in Florida, we'll be hard at work helping to set up your store for its launch.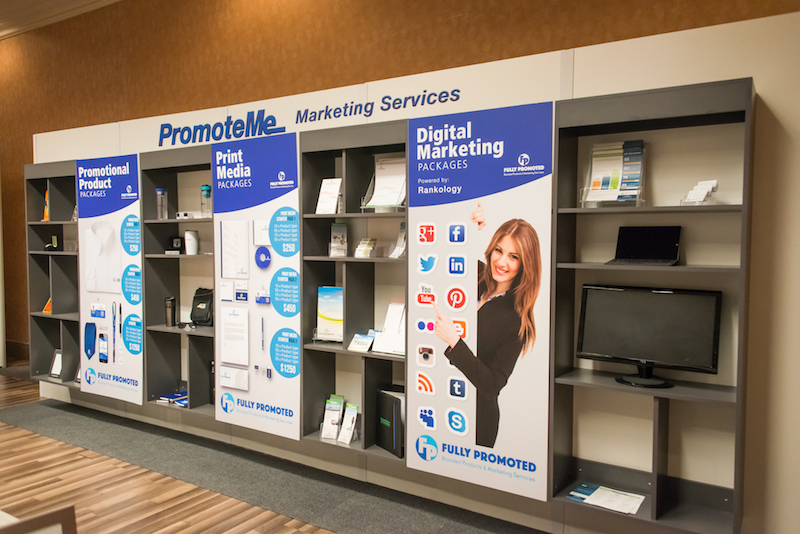 We provide start-up support that includes:
Demographic studies to choose the best possible store location
Lease negotiations and store build-out assistance
In-depth review and analysis of your store's financial performance
Actionable recommendations to keep your store running at its best
Ongoing Support
Fully Promoted's support doesn't stop after training is over and your store is up and running. We've developed a top-notch ongoing support program that's dedicated to helping you succeed in the embroidery industry. As long as your doors are open, we'll be here to provide support and resources.
As an Fully Promoted franchisee, you'll have access to ongoing support programs including:
Regional meeting & training sessions
Regional support staff
Franchise owner conventions
Technical assistance
A toll-free 800 number and online support
To request more information about this opportunity, please complete the short form below.