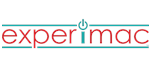 Experimac - Technology Franchise
Experimac specialises in selling pre-owned Apple® products, accessories, making repairs, taking trade-ins, selling software & system updates
Available areas

Opportunities available throughout Australia
Profile

The first Experimac location was opened in West Palm Beach, Florida in 2009. The store quickly became highly successful, so Jim asked his four sons to join the team in order to help provide the best service possible while developing long-lasting relationships with the customers. In the years since the store opened, Experimac has built a reputation for offering superior customer service, unmatched expertise in the electronics industry, and reasonable prices for used Apple equipment.
The first Experimac location began earning over one million dollars annually by the end of 2012. In 2013, the store grossed over $1.8 million. There are currently multiple locations across Australia. While new franchise owners should not expect to replicate the success of the first store right away, the Experimac concept can help franchise owners to realise higher profits more quickly than most other franchise concepts.
Franchisee Success
Experimac is invested in franchisee success. Franchisees pay a royalty fee of six percent, so the success of franchise locations fuels the success of the company as a whole. To help franchisees achieve the greatest amount of success possible, Experimac offers franchisees industry leading training, support through regional offices, assistance with marketing techniques, the advantage of mass purchasing power, a location-specific website, the guidance of the concept structure, and industry know-how.
Why Choose Experimac?
Experimac is a one-of-a-kind concept. No one else specialises in selling pre-owned Apple ® products, selling accessories, making repairs, taking trade-ins, and selling software and system updates. The products and services that Experimac offers are in high demand and can all be found in one place at Experimac stores. New Experimac franchisees have the opportunity to get in on the ground floor with this innovative concept, selecting the best areas available and gaining local trust before others come on the scene.
Financially Rewarding
For entrepreneurs that wish to invest in a franchise concept but don't know where to turn, Experimac is a wise solution. Experimac offers customers technology expertise and equipment that has some of the highest resale values in the industry, so franchisees can expect to see more business and to profit faster than other franchisees. Most customers that visit Experimac locations are there to buy products or pay for services, so the close rate is exceptionally high.
Good Quality of Life
Experimac offers franchisees and franchise location employees a better quality of life than many other types of franchises. Locations are closed on Sundays and holidays and adhere to comfortable business hours. There is no heavy equipment to lift and no extreme conditions to work in. Most employees love working in the technology industry and most customers are delighted with the products and services that Experimac locations offer, so the atmosphere of Experimac locations is fun and upbeat.
Support of United Franchise Group
The United Franchise Group has been in business for over 30 years, helping franchisees across many different industries to become successful. The United Franchise Group lends Experimac franchisees business expertise and a winning formula for both start-up and continued operations.
A Booming Industry
Experimac operates within the technology field in a sector with the potential to grow exponentially. In 2014, about 302 million computers were sold worldwide, generating about $304 billion in sales revenue. Nearly 7 billion mobile phone subscriptions were purchased worldwide by May of 2014, nearly one for every person on the planet. With that type of consumer base, Experimac's products and services nearly sell themselves.
Why the Apple Products Focus?
Apple products retain their value much better than most other brands. Apple customers are often pleased with the products that they purchase, so they remain loyal to the brand-though they are not always able to afford brand new Apple products. Experimac offers customers a unique middle ground in which they are able to remain loyal to the Apple brand, stay current with operating systems and updates, yet pay a fraction of the price that they might pay at a shopping centre or a competitor's store.
Market for Repair Services
The market for repair services for Smartphones, tablets, and computers is huge and is only growing. Americans had spent roughly $23.5 billion repairing iPhone screens as of September 2014 and about one quarter of iPhone users had cracked their screen at one time or another. Another 15 percent were using a cracked iPhone at the time of the study. When an Experimac store is opened, a convenient location to receive a needed service is introduced into the area.
Training and Support
We want Experimac franchisees to be industry experts that have the knowledge needed to provide superior service to their communities. We provide franchisees with the training and support they need to make this goal a reality. Experimac franchisees come from all walks of life, but have the skills and resources needed to succeed in the industry after taking part in our extensive training program and opening an Experimac location.
Initial Training
Experimac franchisees receive world class training at our global headquarters in West Palm Beach, Florida. During the extensive two-week training program (one of the most extensive programs in the franchise industry) Experimac franchisees learn about the tech industry, how to run a lucrative tech business, and how to market and advertise for success. After franchisees complete the two week training course, Experimac provides franchisees with personal, one-on-one training in the new location
Experimac provides support and guidance through virtually every aspect of location start-up, including:
Store site selection advice that is based on demographic studies
Store build out and set up assistance
Help with negotiating the lease on the building
Hiring and training aid
Marketing and advertising assistance, including website setup and support
Help with financing and equipment leasing if needed
Ongoing Support
After a new franchise location is up and running, Experimac provides extensive support to help franchisees succeed in the industry. Experimac franchisees have access to support staff at the corporate office and right in their local region so that a helping hand is never far away. Franchisees benefit from having a team of professionals available to provide guidance pertaining to sales, marketing, research and development, and technical needs.
Experimac franchisees benefit from having access to support which includes:
Established vendor relationships
Mass purchasing power
Continuous online training for franchisees and staff through a proprietary portal
Experimac's continuous research regarding technological advancements
Intranet which provides easy access to needed information
Regular visits from regional marketing staff
Regional meetings
Peer relationships with other franchisees from many industries through the World Expo
Experimac franchisee group calls
Turnkey Investment
As a part of the United Franchise Group, Experimac offers franchisees a proven franchise model with exceptional support and guidance. We assist with selecting the site location, building out the new store, and ensuring that franchisees are set up with everything that will be needed to run a successful store. Franchisees must simply have the entrepreneurial spirit, business sense, and capital to be able to get started with this turnkey investment.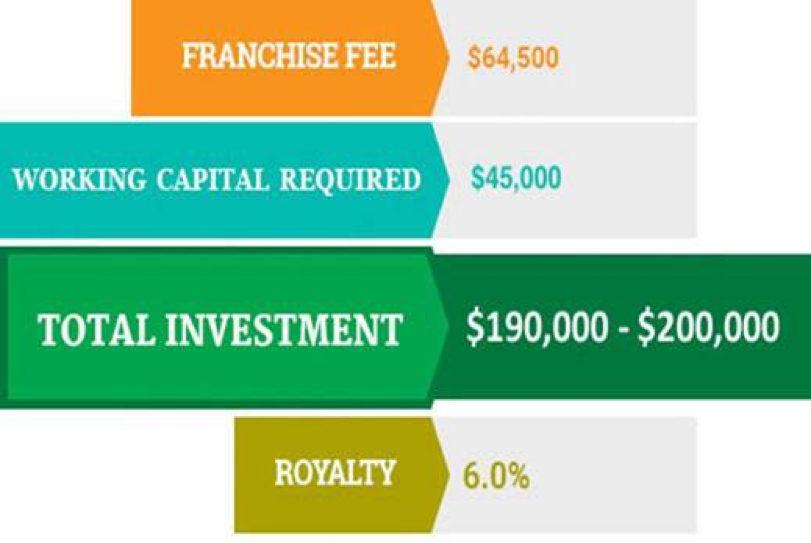 Franchise Fee
The initial franchise fee of $64,500 is invested in order for franchisees to begin taking advantage of all that the Experimac concept and the United franchise Group have to offer. The franchise fee is due at the time that the franchise agreement is signed by the franchisee and Experimac franchise professionals. In return for the franchise fee, Experimac franchisees receive assistance with opening and beginning to run the store, advice about financing and leasing equipment, and access to all of the technical and operational knowledge of the brand.
Working Capital
Working Capital includes cash, banking accounts, and easily convertible assets. New Experimac franchisees should have enough Working capital to be able to support the business financially, paying employee salaries and covering expenses such as inventory costs, until the store has gained enough momentum to become profitable. The amount of Working capital accessible to the franchisee is often a strong determinant of the success of new franchisees in the first few years. Experimac franchisees are expected to have at least $45,000 in Working capital .
Technology Franchise Investment
Experimac franchisees should be prepared to invest at least $190,000 to $200,000 in the fledgling business. This figure includes the franchise fee, moneys needed to secure real estate, initial supplies, and payroll costs until the business becomes self-sustained. The actual amount of dollars invested may vary slightly depending on the store location, the size of the store, the number of employees, and the actual costs of equipment and supplies. Experimac may be able to provide advice and assistance with financing to help offset these costs.
Testimonials: "There's such an incredible demand for Apple products, but the reality is they're often expensive when purchased new. There's a large audience that wants those products but cannot afford the latest versions. People don't fully realize that you can go back a few generations of Apple products and still have an effective product. This is what makes Experimac such an intriguing brand. I'm proud to be the first of what stands to be many Experimac locations around the country."